Everyone in "The Idea Factory" is an entrepreneur. We don't claim to know it all. We don't like to call ourselves mentors. However, we are team of big thinkers that love to solve problems. We share the mistakes we've made in the past and try to understand the current market context of an opportunity to see if we can help entrepreneurs avoid the pitfalls or take advantage of similar gaps in the market. Most of all, we match the energy of our entrepreneurs and love the passion that it brings to every successful relationship.
Here is a look at the leadership at Idea Factory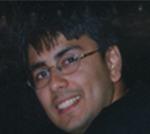 Atul Sabharwal
Atul is the founder of Snipp & Finalysis Group with over 20 years of experience in the digital media/mobile industry. Atul's past experience includes a board role at eSolar and executive positions with ACME Group, AOL IBM Business Services (previously PWC Consulting), the Boston Consulting Group and News Corporation. He holds an MBA from the Australian Graduate School of Management and The Wharton School, University of Pennsylvania.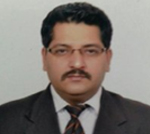 Ankur Kumar
With over 14 years of experience at different managerial capacity in different companies, Ankur enjoys a very versatile role. His area of expertise comprises of Fund Management, Private Equity, Negotiation and Liaisoning with Regulatory Bodies and Financial Institutions. He is also instrumental in analyzing various new business proposals and business structuring along with Presales, Bidding and Tendering Process. He holds a Bachelor's degree (Honors') in Commerce from University of Delhi and holds a PGDBA from Indian Institute of Management (IIM) Indore.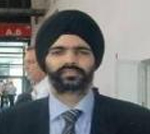 Gursharan Singh Jassal
Gursharan is an Engineering Graduate from Punjab University, India and holds a Master's degree in Finance & Management from Cranfield School of Management, England. He has around 13 years of experience at different capacity with India Today Group, Tata Group and Accelerator Group LLC. His areas of expertise comprise Business Development, Corporate Strategy, Private Equity, and Mergers & Acquisition.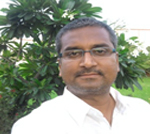 Daiva Prakash
Daiva is a highly experienced Power Electronics Engineer and Researcher with several publications on SMPS design, Electronics Packaging and Integration to his name. He brings over 18 years of rich experience with him working in the areas of Switched Mode Power Supplies, Embedded Systems, Technical Collaborations and Technology Management. Daiva holds Post-Graduate degree from Indian Institute of Science (IISc) in Electrical Engineering and Bachelor's degree in Electronics and Communications Engineering. His research areas include both fundamental research and practical application in a variety of areas including High Frequency Power Conversion, Magnetic Design, Energy Storage Technologies, Renewable Energy Sources, Embedded Design and Communication technologies.